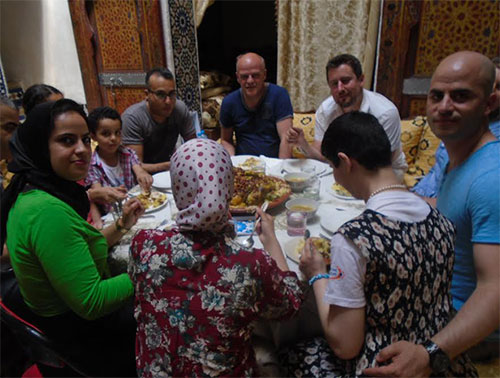 Homestay is a tourist accommodation that welcomes tourists in a family of the Medina of Fez. They make available one or more rooms of their house with adapted comfort which allows visitors a discovery of the local life and the inhabitants, in a spirit of intercultural exchange.
Goals
To put in place an integrated action allowing on the one hand the support of a disadvantaged population, on the other the setting up of an innovative tourist program centered on the cultural, the spiritual and the solidary encouraging the visitors to extend their stay.
Work for intercultural East / West dialogue and promote Islam in its spiritual and cultural dimension.
Linking tourism to human development and generating income-generating activities for young people in host families.
Participate in safeguarding the tangible and intangible heritage of the city (safeguarding the local culture by encouraging the inhabitants with this culture to stay in the Medina while preserving their family home).